Flange Gaskets for PN16/PN25/PN64-DI/CI/MS Pipe
Brand:

RSL
Model:

DN50-DN2200
Minimum:

100pcs
Material:

EPDM/SBR/NBR
Payment:

L/C or T/T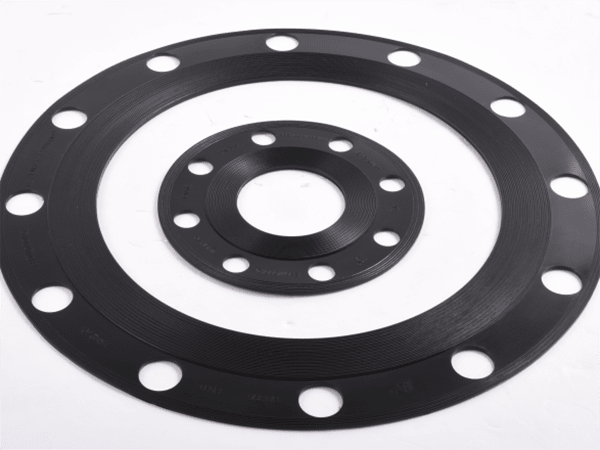 Flange Gaskets for PN16/PN25/PN64-DI/CI/MS Pipe
The medium used in the middle of the pipe connection is a ring made of a material that produces plastic deformation and has a certain strength. Most of the gaskets are cut from non-metallic plates or made by professional factories in the specified size.
The gasket materials should be chemically and thermally compatible with the internal fluid and the external environment, and should be of appropriate hardness, thickness, and style. Elevated temperature applications may require higher temperature capability. Gasket materials are not limited to those shown in Table 22. Other materials may also be suitable.
Gasket thickness should be about 1/8"-3/16" (3-5 mm), and about 55-75 durometer Type A hardness per ASTM D2240.
Too soft or too thick gaskets may blow out under pressure. Overly hard gaskets may not seal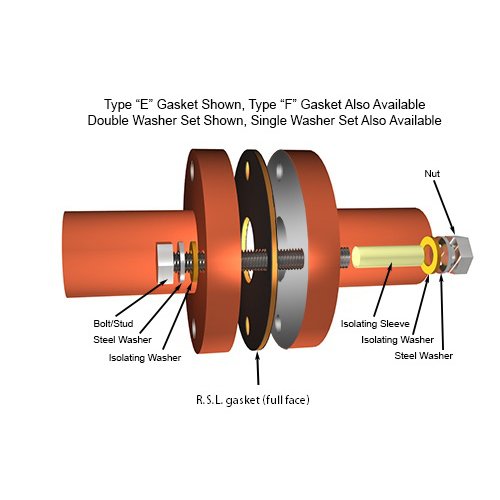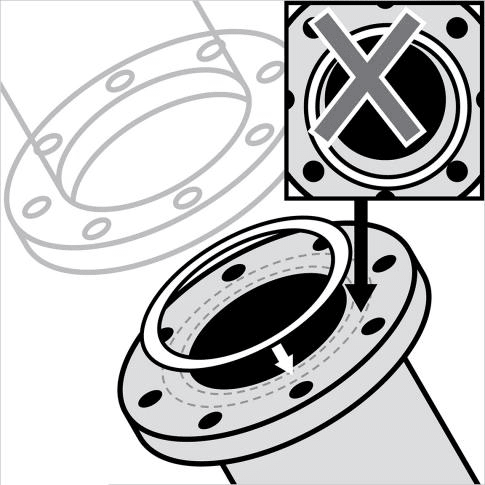 One of the many areas that R.S.L. Gasket has developed an expertise in is flange gaskets. Whether it is a custom or standard flange gasket, ring gasket, or full face gasket, R.S.L. Gasket has the extensive in-stock inventory and knowledgeable engineering and production staff to produce the specific custom gasket or custom seal that is needed.
In its simplest form, a flange gasket is used to join or fit between two sections of pipe; each pipe section typically has a flared area that provides a surface for the gasket to attach to. Types of flange gaskets include ring gaskets and full face gaskets.
A ring gasket is a gasket with an inner diameter (ID) and outer diameter (OD);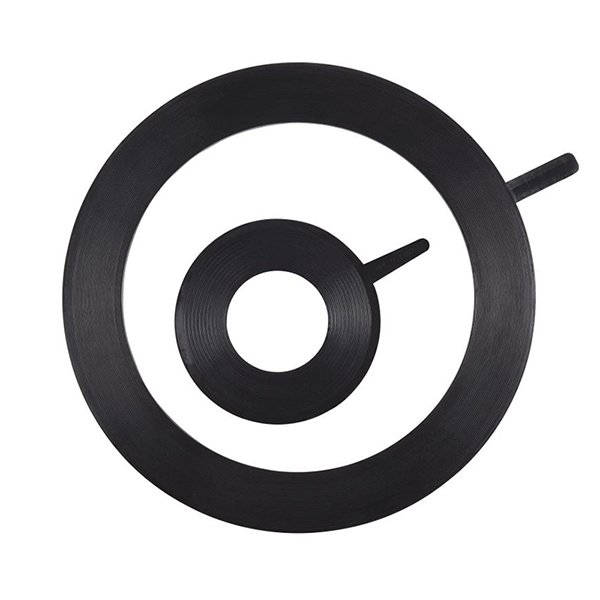 A full face flange gasket is similar to a ring gasket, with bolt holes (aligned in a bolt circle) in the surface area between the ID and OD.
Both ring gaskets and full face gaskets come in metric and standard sizes, and in various thicknesses. R.S.L. Gasket specializes in the fabrication and production of custom flange gaskets, ring gaskets, and full face gaskets.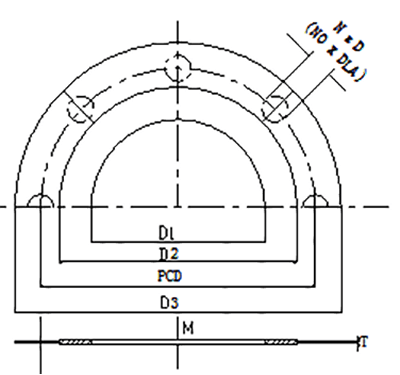 R.S.L. Gasket can custom manufacture and fabricate flange gaskets, ring gaskets, manway gaskets and full face gaskets in a variety of materials from our inventory, including:
Nitrile (Buna-N)
Ethylene Propylene Rubber (EPR)
Silicone
Neoprene
Polyurethane
Viton®/ FKM
The above table is just a small sampling of the types of materials available for the custom fabrication and manufacture of flange gaskets, ring gaskets and full faced gaskets.
Flange gaskets, ring gaskets and full face gaskets are used in a wide range of industries such as:
● Electronic
● Medical
● Packaging
● Plumbing
● Chemical
● Petrochemical, Oil and Gas - Pipelines
● HVAC (Heating, Ventilation, Air Conditioning
● Food
● Breweries
With full in-house engineering support available, R.S.L. Gasket can assist you with custom designing the flange gaskets that your specific application requires. From handmade specials made by our skilled craftsmen, to low-volume through high-volume production runs, R.S.L. Gasket can meet all your custom flange gasket needs. With over ninety years of experience in custom gasket and custom seal fabrication and hundreds of satisfied clients, R.S.L. Gasket can assist you with your unique specifications – give us a call or request a quote today!
NO.
NAME
SIZE
D1
D2
PCD
D3
NO × DIA
M
T
1
DN2200
2223
2270
2440
2555
52 × 62
5.5
2
DN2000
2020
2066
2230
2345
45 × 62
5.5
3
DN1800
1820
1864
2020
2130
44 × 56
5.5
4
DN1400
1420
1460
1590
1685
36 × 48
5.5
5
DN1200
1220
1334
1390
1485
32 × 48
5.5
6
DN1000
1016
1120
1170
1255
28 × 42
5.5
7
DN900
915
1003
1050
1125
28 × 39
5.5
8
DN800
813
900
950
1025
24 × 39
5.5
3.5
9
DN700
712
795
840
910
24 × 37
5.5
3.5
10
DN600
603
720
770
840
20 × 37
5.5
3.5
11
DN500
503
608
650
715
20 × 33
5.5
3.5
12
DN450
453
548
585
640
20 × 31
5.5
3.5
13
DN400
403
480
525
580
16 × 31
5.5
3.5
14
DN350
353
435
470
520
16 × 28
5.5
3.5
15
DN300
303
375
410
455
12 × 28
5.5
3.0
16
DN250
252
326
355
400
12 × 28
5.5
3.0
17
DN200
202
264
295
340
12 × 23
5.5
3.0
18
DN150
152
208
240
285
8 ×23
5.0
2.5
19
DN100
102
155
180
220
8 × 19
5.0
2.5
20
DN80
82
130
160
200
8 × 19
5.0
2.5
21
DN65
75
123
145
185
4 × 18
3.5
2.5
22
DN50
60
104
125
165
4 × 18
3.5
2.5
| | | | | | |
| --- | --- | --- | --- | --- | --- |
| NO. | Size | d | D | L | T |
| 1 | DN50 | 48 | 103 | 51 | 4.0 |
| 2 | DN65 | 63 | 120 | 56 | 4.0 |
| 3 | DN80 | 82 | 143 | 42 | 4.0 |
| 4 | DN100 | 102 | 163 | 42 | 4.0 |
| 5 | DN125 | 126 | 185 | 60 | 4.0 |
| 6 | DN150 | 152 | 220 | 47 | 4.0 |
| 7 | DN200 | 204 | 273 | 46 | 4.0 |
| 8 | DN250 | 254 | 330 | 50 | 5.0 |
| 9 | DN300 | 300 | 373 | 50 | 5.0 |
| 10 | DN350 | 352 | 438 | 60 | 5.0 |
| 11 | DN400 | 400 | 490 | 55 | 5.0 |
| 12 | DN450 | 455 | 548 | 60 | 5.0 |
| 13 | DN500 | 500 | 620 | 60 | 5.0 |
| 14 | DN600 | 600 | 720 | 90 | 5.0 |
Application